NOTICIAS
NEWS
---
3 Marzo 2020
Nuevo Curso de Cadwork 2020
19 y 20 de marzo Esta dirección electrónica esta protegida contra spam bots. Necesita activar JavaScript para visualizarla Tfno. 910671565
Pincha para informarte
[Home Page]
28 Enero 2020
Propuesta de Trabajo Fin de Grado o Máster
El proyecto, realizado en colaboración con la empresa Telefónica, tratará sobre la evaluación de la eficacia de distintos protectores de la madera para su aplicación en postes de tendido eléctrico.
Los alumnos interesados deberán contactar con:
Guillermo Íñiguez González, U.D. de Construcción y Cálculo de Estructuras, Esta dirección electrónica esta protegida contra spam bots. Necesita activar JavaScript para visualizarla
Juan Antonio Martín, U.D. de Patología Forestal y Conservación de Maderas, Esta dirección electrónica esta protegida contra spam bots. Necesita activar JavaScript para visualizarla
20 noviembre 2019
Research Associate Position
Wood Chair (Cátedra Madera)
Department of Building Construction, Services and Structures
Universidad de Navarra (UNAV)
Members of the Wood Chair of the University of Navarra in Pamplona will be working with
partners from across Europe the InnoCrossLam Project (ERA-NET Cofund Action
"ForestValue 2017"), to develop a more comprehensive understanding of the construction
with CLT panels in new building applications and in multifunctional contexts, with the aim at
developing new practice-oriented solutions for demanding design situations, covering topics
such as flexible floor plans, cantilevered structures, long-span systems, efficient joining
techniques, efficient mounting and demounting of building systems, and the potential for
additional functionality.
Applications are invited from suitably qualified candidates for a full-time contract position
as Research Associate until February 2022.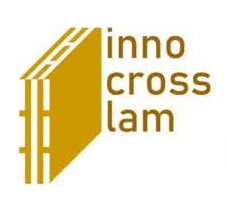 13 noviembre 2019

Research Associate Position

"Timber Construction" Research Group

Members of the UPM's "Timber Construction" Research Group in Madrid will be working with partners from across the InFutUReWood Project (ERA-NET Cofund Action "ForestValue 2017"), to develop a more comprehensive understanding of: new ways to reuse and recycle timber and engineered wood products from demolition, especially into construction products; volumes, dimensions and quality of material that could currently be recovered and reused and which might be recoverable in the future following the implementation of design for deconstruction principles; and problems that current standards for building design, and timber product manufacture, require strength grading on a basis that is not compatible with reclaimed wood, and similarly varied new timber from less usual sources. Applications are invited from suitably qualified candidates for a full-time 23 months contract position as Research Associate, to work with members of the "Timber Construction" Research Group.

http://www2.montes.upm.es/Dptos/DptoConstruccion/cestruct/

InFutUReWood Project

InFutUReWood is a consortium of researchers and industrial partners in the fields of engineering, architecture and wood science from Sweden, Finland, Spain, Slovenia, Germany, Ireland and the UK who intend to identify key problem areas and propose technical and methodological solutions for ensuring that the wood used in construction is fully recovered and reused at demolition, to shift current practices of landfilling recovered wood or burning it for energy.

https://www.infuturewood.info/

Guillermo Íñiguez-González Structural Design Group Dept. of Forestry and Environmental Engineering and Management School of Forest Engineering and Natural Environment Universidad Politécnica de Madrid (UPM) Calle José Antonio Novais, 10. 28040. Madrid. Spain Tel.: +34 91 067 15 64

Esta dirección electrónica esta protegida contra spam bots. Necesita activar JavaScript para visualizarla